BEFORE YOU ARRIVE
Information for international guests and employees
Visa, insurances, moving to Germany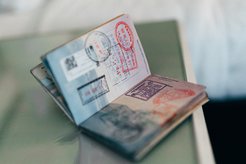 To work in Germany, you must comply with several legally required formalities. The nature of these depend on different issues, especially on your status during your stay (e.g. student, employee, guest), on your citizenship, the duration of your stay, and whether or not you intend to bring your family with you. Here, we provide some general information, but we strongly recommend that you contact your nearest German Embassy or Consulate for information about this as soon as you have accepted your position.
Please also visit the website of the embassy for further details.
You will find an overview in the visa navigator.
Passport / Visa
Please make sure that your passport is valid for the entire duration of your stay in Germany. If you are staying longer than three months, you must apply for a residence permit ("Aufenthaltstitel"). Please note that a tourist visa is not sufficient for a working contract in Germany.
Generally speaking, everyone (except EU nationals) require a visa for stays in Germany. A visa is not required for visits of up to 90 days in a 180-day period for nationals of those countries for which the European Community has abolished the visa requirement.
Even if your nationality allows you to enter Germany without a visa (e.g. USA, Canada), please apply for an appropriate visa if you plan to work in Germany. Without a visa, you are just allowed to visit the country as a tourist. Please apply well in advance, i.e. 4 months before your trip to your nearest embassy or consu-late with your MPI invitation letter.
If you plan to travel to other EU countries during your stay at the Max Planck In-stitute, please apply for a 'multiple entrance visa'. The German immigration office will not change a visa into a multiple entrance visa, if the embassy or consulate originally issued you a single entrance visa.
The Federal Foreign Office's website provides information on applying for visas and on where to find a German Embassy or Consulate in your home country. It also lists the foreign missions in Germany. Please visit the website here.
Student ID
If you are a student, you should obtain an international student ID before leaving your home institution. This can save you money on travel, and with this ID you are often eligible for reduced prices at events such as concerts, opera, exhibitions, etc. in Europe.
Obtaining official recognition for your academic qualifications (Anerkennung)
The Max Planck Society recognizes degrees obtained at non-German universities. However, external organisations including the University of Göttingen may require conversion of your qualifications to German equivalents. It is essential to bring along either originals or legally certified copies of documents. If the documents are not available in German or in English certified translations might be required. For further information, please contact your secretary's office or HR.
Other documents
It is also advisable to bring originals or legally certified copies of the following documents:
• Birth Certificate(s) for you and all accompanying family members
• Marriage Certificate (if you intend to bring your spouse with you)
• Certificates of employment of former employers
Occasionally, the local Residents' Registration Office ("Einwohnermeldeamt") does not accept certificates issued in English.
Health Insurance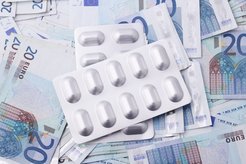 In Germany, every person is obliged to have a health insurance. Generally, employees are members of a compulsory health insurance scheme. Holders of a fellowship or scholarship and guests should ensure they have adequate health insurance coverage. The Max Planck Society has an agreement with the insurance company "mawista". Please see the following link for detailed information: https://www.mawista.com/en/gv/
For further information please contact the institute`s Human Resources (HR) or the department's secretary.
Shipping personal property from abroad
Relocation goods
For the possibility of a move from a third country to a member state of the European Union, the European Customs Law provides under certain conditions, exemption from import duties for goods, which are designated as relocation goods.
Although there is no specified limit in numbers as to the type and quantity of goods which have been declared as relocation goods, they may not have a commercial character.
The following are considered relocation goods:
• Household goods, i.e. all personal effects, household, bed and table linens, furniture and equipment that are intended for personal use by the person moving or in his or her household;
• Private vehicles of all kinds, i.e. vehicles and motorcycles, passenger cars (possibly with a trailer), camping caravans, water sports vehicles and sport aircrafts (on the basis of a certificate of the competent foreign authority, it must be proven that the vehicle or the aircraft was registered in that country in the name of the person moving);
• Household supplies, as long as they do not exceed the amount usually held by a family - here the standard should be the usual amount at the last place of residence;
• Household pets and mounts;
• Portable instruments and equipment for crafts or freelance activities, as long as the person moving requires these items to practice his or her profession.
The following are not considered relocation goods:
• alcoholic products;
• tobacco and tobacco products;
• commercial vehicles;
• commercially used items, other than portable instruments and equipment for crafts or freelance activities.
Please note:
For relocation goods, restrictions must be considered as if returning from a non-EU country, as certain products in Germany require permission or are subject to prohibitions, such as types of weapons and ammunition, or protected animals and derivatives thereof.
You can find further information here.
Address of the Customs Office ("Zollamt") in Göttingen:
Hauptzollamt Göttingen, Hagenweg 4, 37081 Göttingen
Phone: 0551/79770, Fax: 0551/7977199, https://www.zoll.de
At the MPI-DS, the purchasing department is available to you for any questions:
Phone +49 (0) 551 – 5176 703, Fax +49 (0) 551 – 5176 467, Email: einkauf@ds.mpg.de
You may ask your shipping company for "door-to-door" shipping to have the container delivered to your apartment or house.
How to find us
As the department in which you will work would like to arrange to welcome you, please tell your contact persons at MPI-DS your estimated time of arrival.