Open positions
Current job offers
---
Unsolicited Applications
For our research groups we are constantly looking for outstanding students and scientists for
internship, bachelor/master and PhD theses as well as PostDoc positions.
Please submit your unsolicited application (cover letter, cv, actual list of publications and references) with indication of the favored research topic by email to guido.schriever at ds.mpg.de or by regular mail to
Dr. Guido Schriever
Scientific assistant to Prof. S. Herminghaus
MPI for Dynamics and Self-Organization
Am Faßberg 17
37077 Göttingen
Germany
Phone +49-(0)551-5176-219
---
Open Positions (PhD, Postdoc) & Bachelor/Master Thesis Projects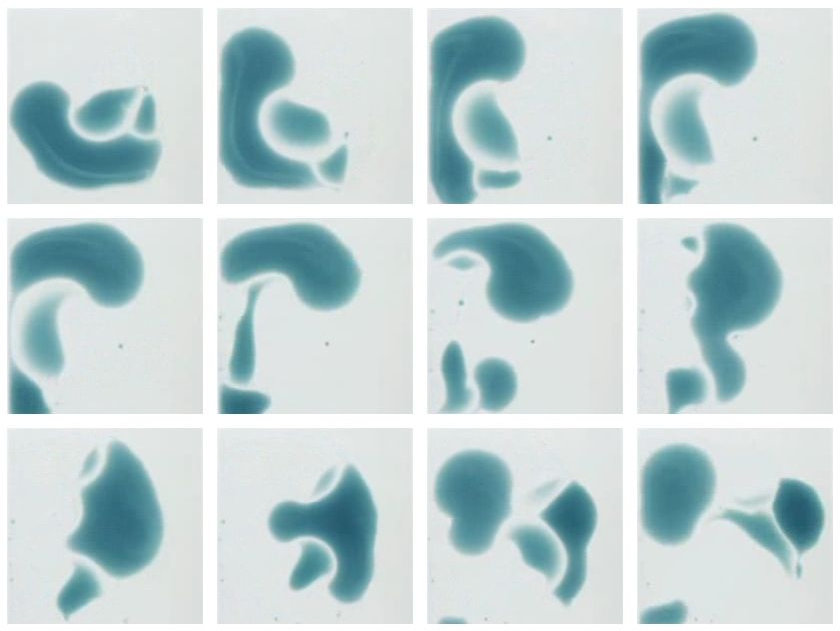 Interfaces of complex fluids
Currently, we are looking for new group members at all levels. Highly motivated students and researchers that are interested in joining the group should contact me directly by email: stefan.karpitschka at ds.mpg.de. Please attach a CV and a statement concerning your personal research interests to your application letter.
Students that would like to learn more about the current research activities in our lab are more than welcome to contact me. Bachelor and Master thesis projects are available any time.
Dr. Stefan Karpitschka
Max Planck Institute for Dynamics and Self-Organization
Am Fassberg 17
37077 Göttingen
Germany
Phone +49-551-5176-262
Email stefan.karpitschka at ds.mpg.de
---
Bachelor, Master Theses and Internships
Biophysics / Soft Matter Physics - Life in Complex Geometries
The group "Dynamics of fluid and biological interfaces" headed by Dr. Oliver Bäumchen is investigating the Physics of living matter at interfaces. In particular, we are interested in biological microswimmers, like single-cell microorganisms and multicellular clusters, with respect to their interaction with interfaces. We perform experiments on the motility of photoactive microalgae in complex geometries as well as experiments on the adhesion mechanisms of such cells at surfaces. The understanding of the interactions with interfaces helps to decode the behavior of these active microorganisms as well as the functionality of their flagella in their natural habitats. These insights are also highly relevant for understanding the emergence of biofilms and have a broad spectrum of applications with regard to renewable energy and Lab-on-a-chip technologies.
The experimental methods we employ span from microfluidics, optical microscopy, flourescence microscopy and atomic force microscopy to high-precision micropipette force spectroscopy for in vivo studies of living cells.
We are looking for highly motivated students for our current projects in these subjects for Bachelor or Master thesis. Also internships are possible.
Please send your application by email to oliver.baeumchen at ds.mpg.de or contact me in advance for a discussion and a labtour.
Dr. Oliver Bäumchen
Max Planck Institute for Dynamics and Self-Organization
Am Fassberg 17
37077 Göttingen
Germany
---
PhD students/Postdocs (f/m)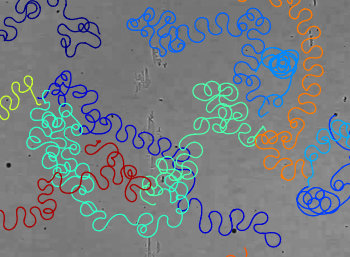 Active Soft Matter
In der Abteilung Dynamik komplexer Fluide von Prof. Dr. Stephan Herminghaus suchen wir
Doktoranden und/oder Postdocs (w/m)
für eine Forschungsgruppe im Bereich Experimentelle Physik der Weichen Materie. Wir suchen herausragende, hoch motivierte Kandidaten mit Interesse an Aktiver Weicher Materie mit einem besonderen Fokus auf flüssigkristallbasierten Systemen.
Das Arbeitsgebiet
Insbesondere untersuchen wir in diesem Projekt das selbstorganisierte Wachstum von flüssigkristallinen Lamellen in komplexen Geometrien wie Emulsionen und deren Anwendungen, z.B. im Bereich weicher optischer Schaltkreise. Der generelle Fokus der Gruppe liegt in der Dynamik aktiver Tröpfchen und selbstorganisierter Flüssigkristallstrukturen.
Wir arbeiten institutsintern zusammen mit dem Bereich Theorie/Simulation und Flüssigkristallchemie und sind in bundesweite Forschungsschwerpunkte eingebunden. Laborausstattung, Reisemittel, und eine enge Zusammenarbeit mit anderen Gruppen, die analytische Modelle und numerische Simulationen entwickeln, sind vorhanden.
Ihr Profil
Doktoranden sollten einen Masterabschluss oder veinen ergleichbaren Abschluss in Physik oder einem angrenzenden Gebiet vorweisen. Erfahrung auf dem Gebiet der Physik der Weichen Materie, insbesondere in den Bereichen Mikrofluidik und Flüssigkristallsysteme, ist wünschenswert, aber nicht notwendigerweise erforderlich. Experimentelle Erfahrung sowie Programmier- und Computerkenntnisse (Skriptsprachen, Datenanalyse und Auswertung, Bildverarbeitung und -analyse) sind erwünscht.
Postdocs sollten einen soliden Hintergrund im Bereich der Physik der Weichen Materie oder angrenzender Gebieten vorweisen. Experimentelle Expertise aus den Bereichen Emulsionen/Mikrofluidik/Flüssigkristallsysteme und optische Manipulation sowie Grundkenntnisse in Skript- und Programmiersprachen wie Python/Matlab/C sowie digitaler Bildanalyse werden erwartet. Eine Postdoc-Stelle ist begrenzt auf zwei Jahre mit der Möglichkeit auf Verlängerung.
Fließendes Englisch in Wort und Schrift wird erwartet.
Unser Angebot
Das Vergütung entspricht den Richtlinien des Tarifvertrages für den öffentlichen Dienst (TvöD-Bund) inklusive entsprechender Sozialleistungen.
Ihre Bewerbung
Die Max-Planck-Gesellschaft ist bemüht, mehr schwerbehinderte Personen zu beschäftigen. Bewerbungen von Schwerbehinderten sind ausdrücklich erwünscht. Ferner will die Max-Planck-Gesellschaft den Anteil von Frauen in den Bereichen erhöhen, in denen sie unterrepräsentiert sind. Frauen werden deshalb ausdrücklich aufgefordert, sich zu bewerben. Die Bewerbungsunterlagen sollten einen Lebenslauf, eine Publikationsliste, mindestens zwei Referenzen und ein Motivationsschreiben enthalten. Bitte senden Sie Ihre Bewerbung oder weitere Anfragen per E-Mail als Pdf-Datei an corinna.maass at ds.mpg.de.
Dr. Corinna Maaß
Max-Planck-Institut für Dynamik und Selbstorganisation
Am Faßberg 17
37077 Göttingen
Germany
---